The Spirits of Keller Peak
In the early days of World War II, at 1620 hours on 31 December, 1941, 2nd Lt. Frank A. Kobal and his crew took off in a B-26 medium bomber from Muroc, CA to fly a contact mission to the gunnery range, then to March Field, near Riverside, CA.
They never arrived...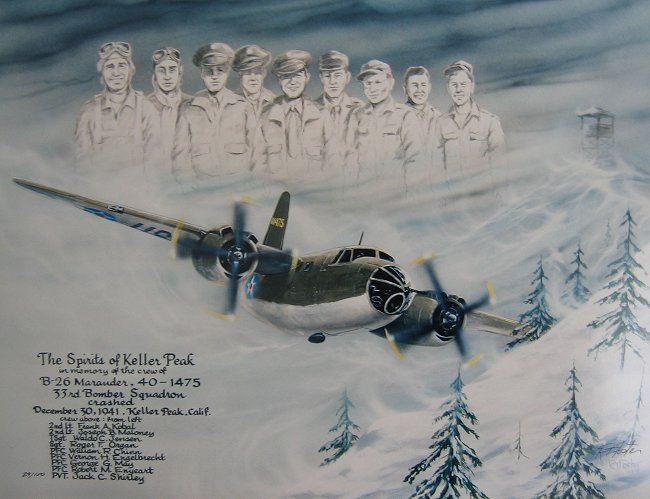 There was weather in the Cajon Pass up to 8,000 feet. The aircraft was on top of the clouds, but at some point entered the clouds, turned about 45 degrees from course, and crashed into Keller Peak near Snow Valley, at approximately 1642 local time. The aircraft was destroyed, and there were no survivors.
Many of these facts lied in dusty file cabinets for more than half a century, until the old wreckage inspired the curiosity of a southern California resident and his two young friends. What follows is the story of their search for the facts behind this long-forgotten tragedy...